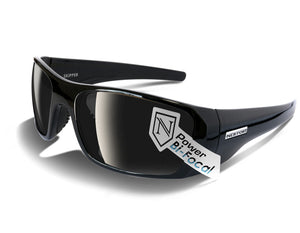 One of Newport Polarized's best sellers, the SKIPPER over a heavier wrap design for outdoor enthusiasts. 
The larger temple design will block any penetrating rays from the side of the sunglass, therefore maximizing protect and enhancing vision.
Ideal for outdoor activities involving heavy wind and bright sun.
Perfect for all your outdoor activities like, Fishing, Boating, Sailing, Golfing, Motorcycles, Driving, Hiking, Jogging, and Camping.
PRODUCT DETAILS
Polarized plastic Bi-Focal lens with 100% UVA & UVB protection eliminates glare from windshields, water and road surfaces to reduce eye fatigue and provide protection against the sun's harmful rays.
Compliant with FDA Drop Ball Impact Requirements and meets ANSI Z80.3 Eyewear Standard
Includes a Drawstring Microfiber Pouch for your convenience and your frames protection.